Sometimes in our everyday lives we tend to forget what's going on elsewhere in the world and that the brave men and women of the service are just like you and I. They have family and friends back home who love them very much and are praying for their safe return.

When you see this, please stop for a moment and say a prayer for our troops (land, air, and sea) in Afghanistan, Kuwait, Iraq, and around the world.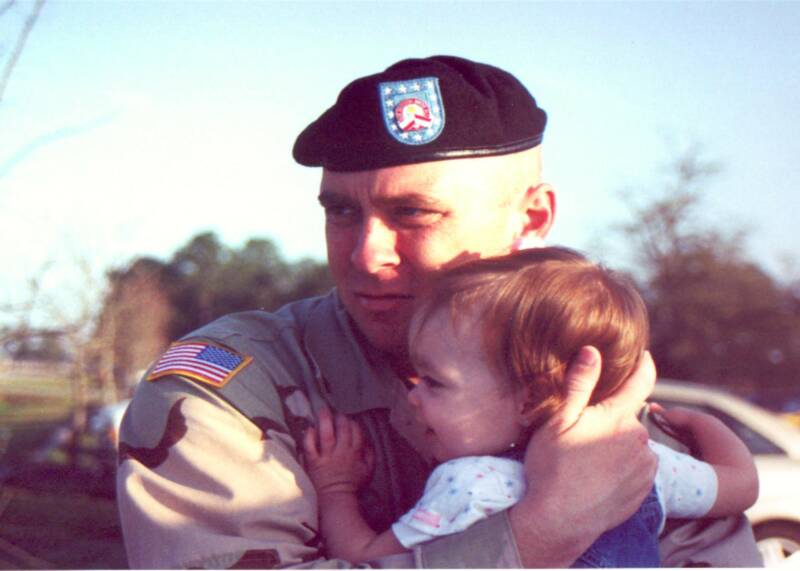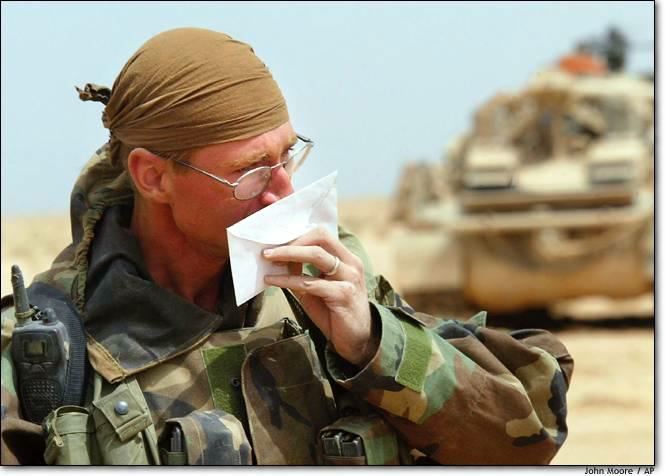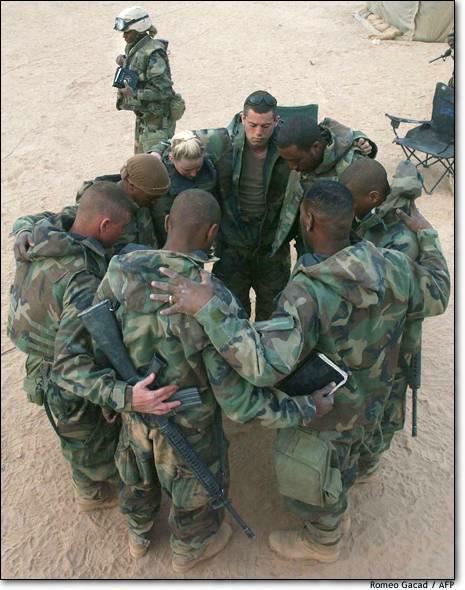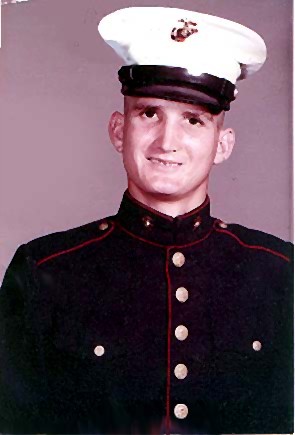 "Lord, hold our troops in your loving hands.

Protect them as they protect us.

Bless them and their families for the selfless acts they perform for us in our time of need.

I ask this in the name of Jesus, our Lord and Savior.

Amen."

My Neice, McKenzie and Brother-n-law, SSG James D. Monk

My Dad, MSG Leon Wedgeworth

If you have a photo of your soilder that you would like to post on this page, just e-mail me and let me know.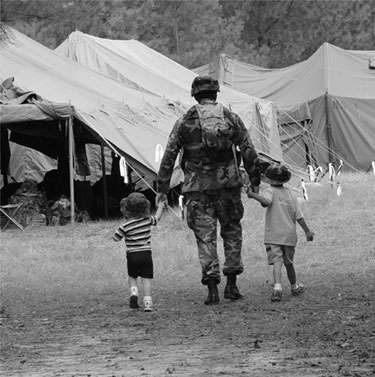 Sgt. 1st Class David J. Salie  with 2 of his children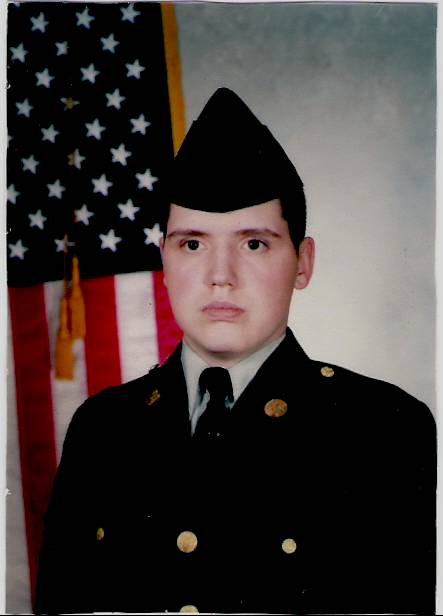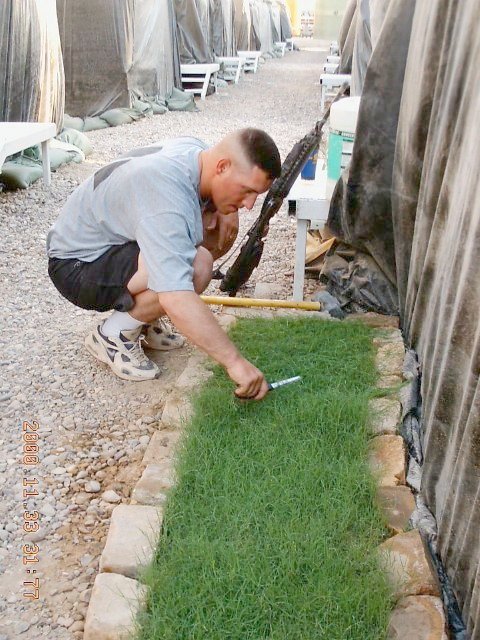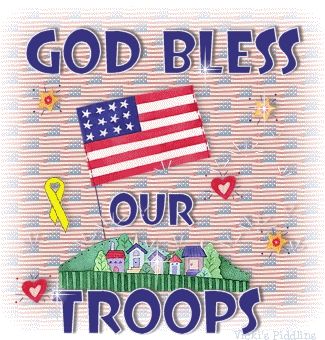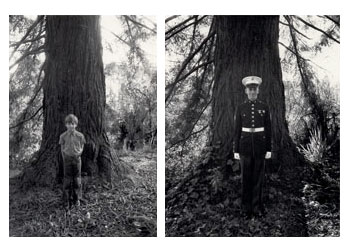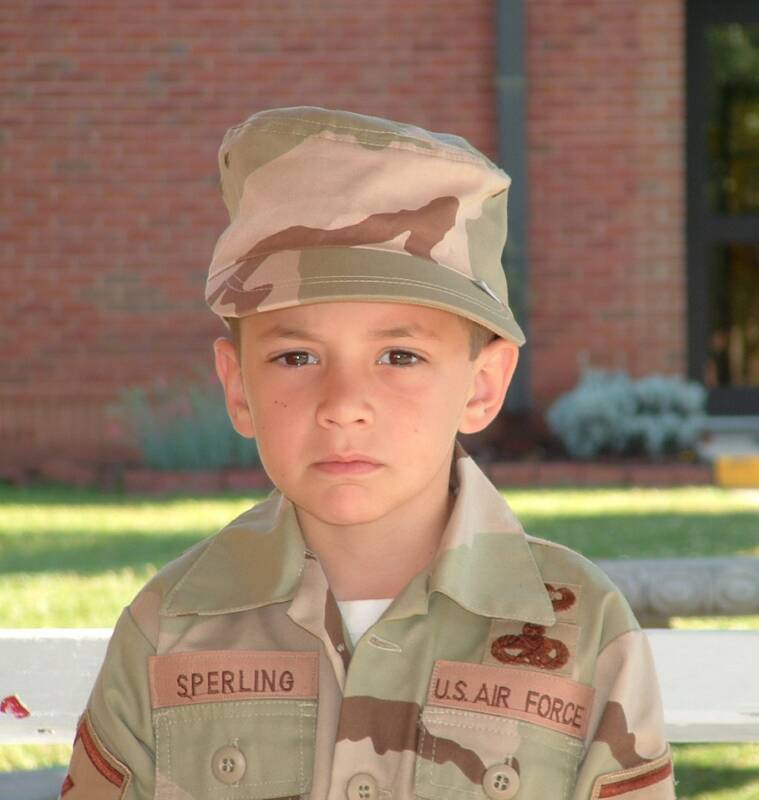 Bailey Sperling-       wearing this

uniform that is JUST LIKE HIS DAD'S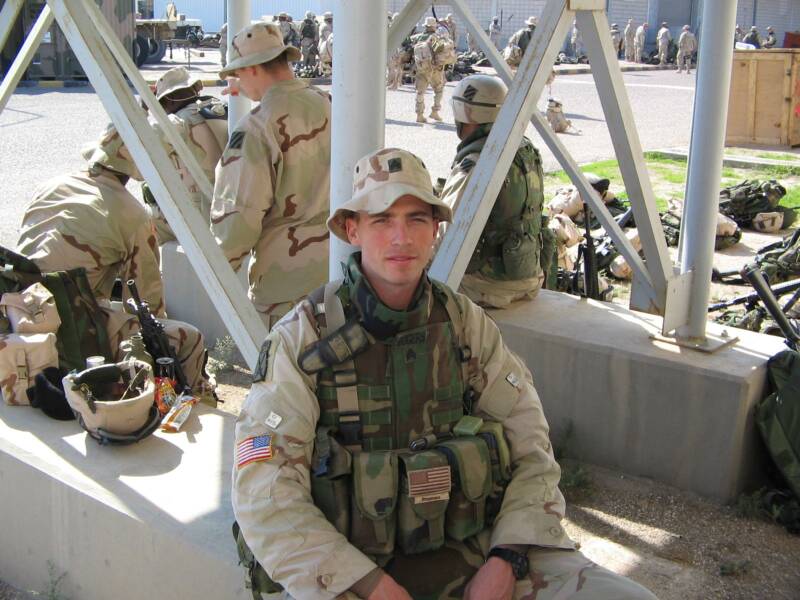 Sgt. Christopher Rogers - 3rd Id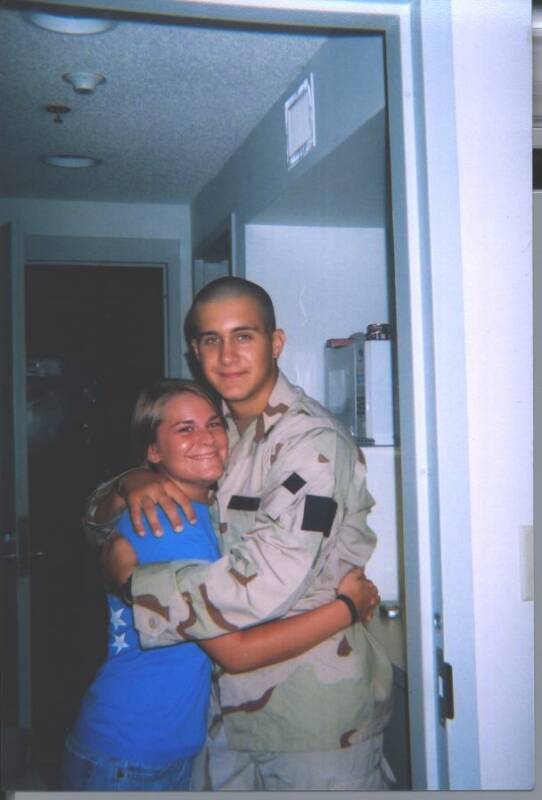 E-3 Justin David of 75th Ranger Reg.

with his girlfriend Laura Foree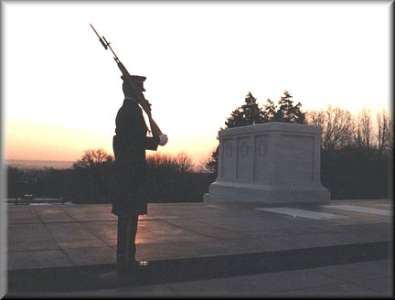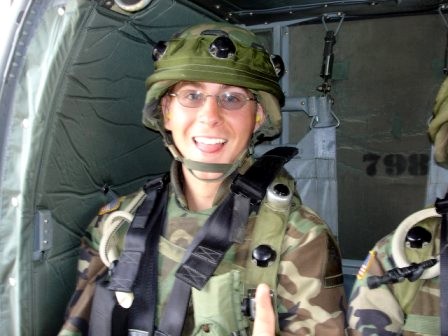 PFC Anthony James Stangle (Cavalry Scout) in a Black Hawk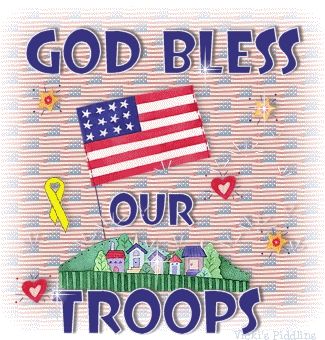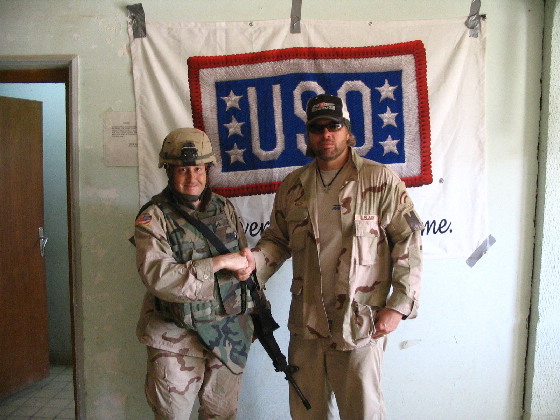 SGT Scott Dunlap with Toby Keith - concert at FOB Wilson, Iraq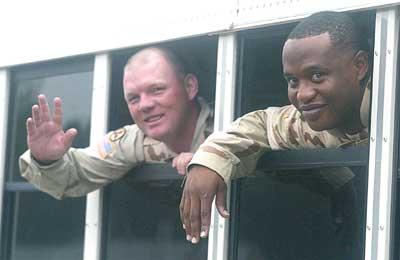 Specialist Willard Froude,left, and Specialist Jason Smalls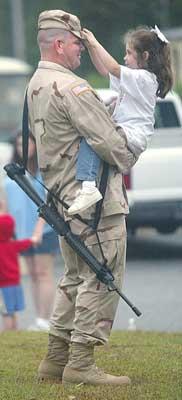 SSG Robert Schwandt & Madison.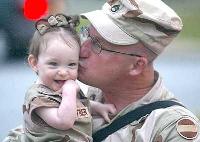 SSG Todd Cutrer gives his 13-month-daughter Eireanna a kiss.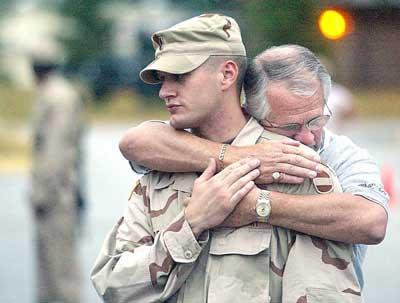 Don Henderson of Stockbridge, Georgia, gives a hug to his son,

Lieutenant Adam Henderson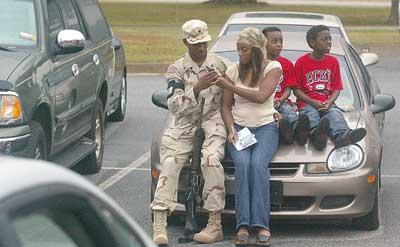 Specialist Carlos Sellers spends some time with his wife Natasha and sons Jacqueze,6, and Xavier,8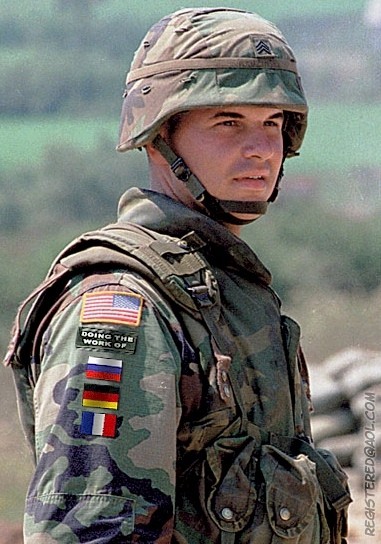 The patch says "Doing the work of". The flags are France,

Germany, and Russia.

This SHOULD be on the front cover of Time, Newsweek, etc.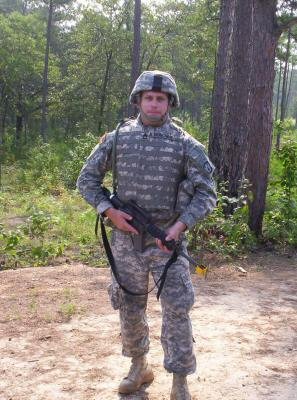 SFC Robert E. Nerkowski, Jr.

Ft. Benning, GA

Chemical Operations NCO HHD 92ND MP

Currently serving in Baghdad, IRAQ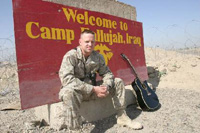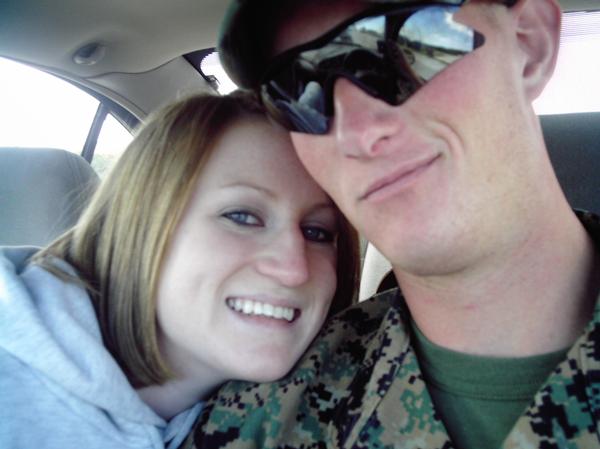 Marine Corps Cpl. Jeremy D. Keller  and his wife Kayla at Camp Lejeune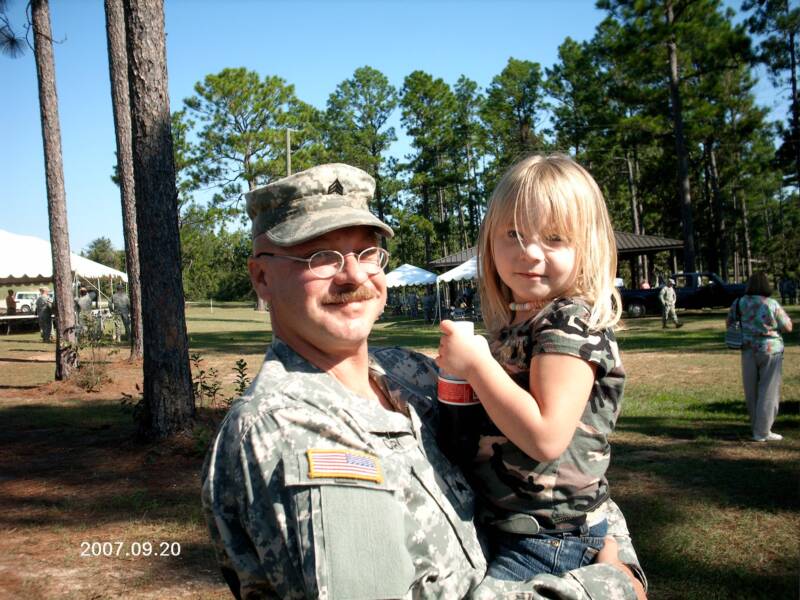 Sgt. Mike Curry 4th Alabama Infantry with Samantha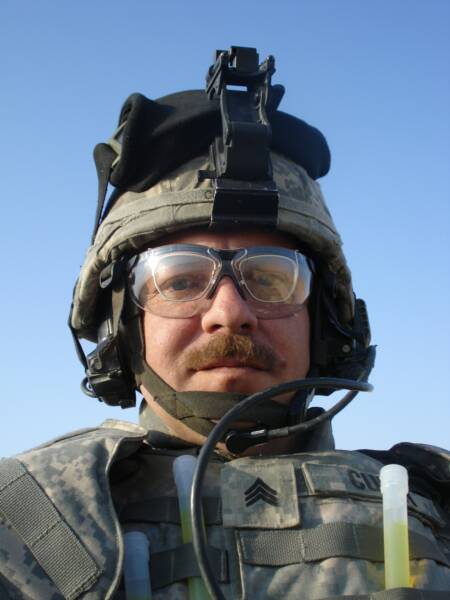 Sgt. Mike Curry 4th Alabama Infantry in Iraq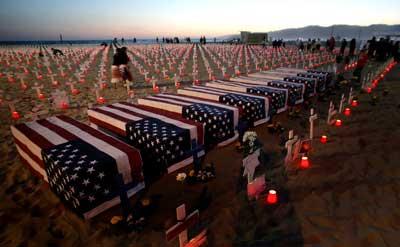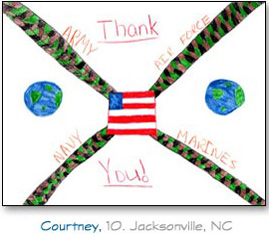 Send a Card to our troops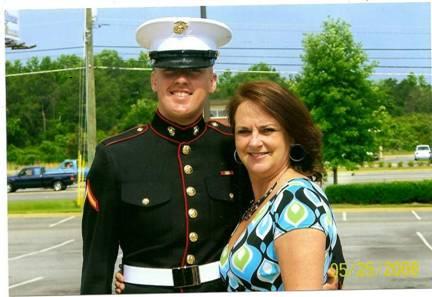 LCpl Chris Reeder and his VERY proud mom, Nancy at Camp LeJeune , NC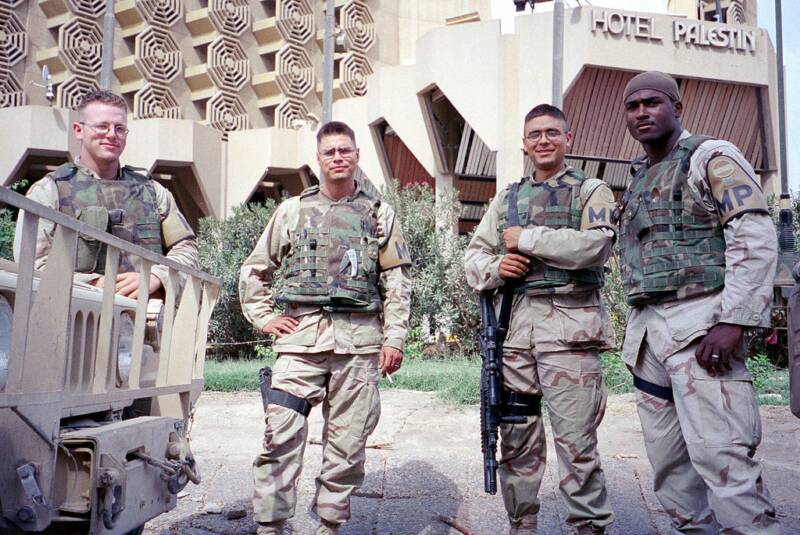 Photo, Jeff Werner (2005)